Videos, Interviews, Produkttouren & Mehr
Mek AOI Products for the Electronics Industry. History of Mek (Marantz-Electronics) & an overview of their range of 3D AOI systems & SPI systems.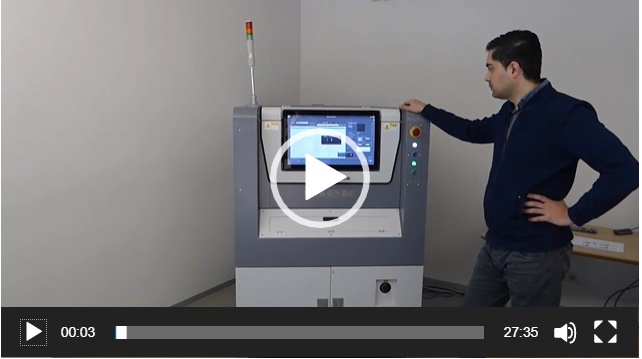 Voll 3D AOI. Eine Demonstration der Funktionen des vollen 3D-AOI-Systems ISO-Spector M1A
Sie müssen Mitglied sein, um diesen exklusiven Inhalt ansehen zu können. Melden Sie sich hier an oder registrieren Sie sich.
AOI Series from Mek. Automated Optical inspection for every inspection for SMT as well as bottom up inspection for THT.
Interview: Henk Biemans of Mek chats to I-Connect 007 at Apex 2018 about the current challenges in AOI and the growing market of THT AOI.
Interview: MEK Europe auf der Productronica 2017 Flexible Inspektion bei Durchsteck und SMD Technologie
Interview. Henk Biemans discusses with I-Connect007 the latest developments in 3D AOI, and efforts to educate customers about this growing market.
Mek SpiderEye, a static AOI system for the automated inspection of moving objects. It features 8, high frame rate colour cameras operating simultaneously, each with their own controlled LED light source.
Interview. Evertiq talk to Mek about 'SpiderEye' inspection system for final assembly
Interview. MEK reviews latest demands from Inspection Solutions Productronica 2015
Mek iSpector HDL 650L inline AOI system operation with post classification.
Interview. Henk Biemans, Managing Director of MEK talks to EMSNow at Apex 2015 about Mek's expansion plans
Mek 22x promotional video
Interview. Mek brings 5D SPI to Americas.
Interview. Henk Biemans of Mek (Marantz Electronics) talks to EMS
Now about the opening of the US operation and the American launch of SpectorBOX bottom-up AOI system
Mek AOI island. Explore Mek offline AOI with fully automated handling in an attractive price package.