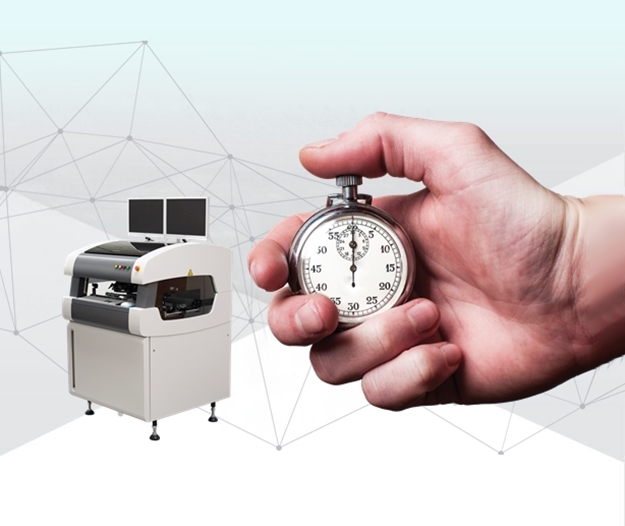 The Mek PowerSpector BTL Bottom & Top In Line Automatic Optical Inspection Systems offer synchronized inspection of the top and bottom side of PCBs to deliver the fastest inspection Reflow, Wave or Selective soldering & placement of SMT & THT components.
Patented synchronized lighting technology brings new capabilities. 9 cameras per side, with both heads inspecting the PCB at the same time, give the fastest inspection times but without the high power lighting system of each head affecting the other inspection taking place. The elimination of flipping removes potential for stress on the assembly and improves long term reliability of solder joints.
Patented lighting synchronization allows both heads to inspect at the same time.
Eradicate the need for flip stations.
Reliably detect solder and components related defects from both sides using up to 18 cameras.
Integrate inspection into all stages of the production process for total process optimization:
Components: SMT & THT (missing, type, polarity, offset, text, colors, etc.)
Passive Component Height and Coplanarity
Solder Paste and CIP (Components in Paste; pre-reflow)
Soldering: Post Reflow, Post Wave, Selective, Manual
THT solder inspection
Find out more about PowerSpector BTL