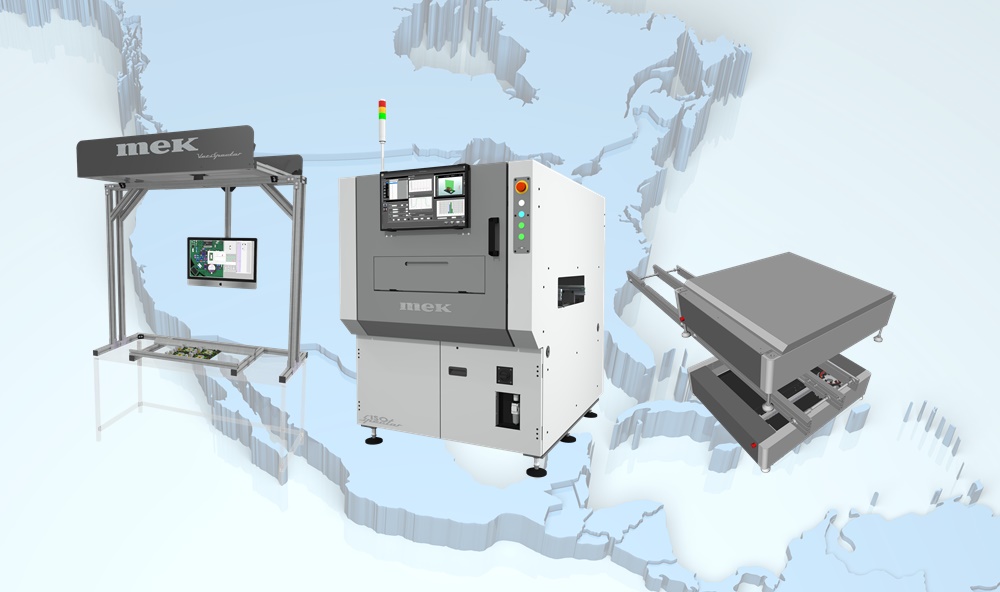 MEK Americas will be attending a number of events across the Americas over the coming months, and we invite you to come along to your nearest show and discuss your application with our AOI experts.
Kicking off the trade show tour on May 24th, we will attend the SMTA Capital Expo at Johns Hopkins University Applied Physics Laboratory in Maryland. We will be there with our rep, Alfred Freire of LM Instruments, so be sure to drop by to say hello.
Shortly after the SMTA show will be the first of our appearances at the EPTech shows, Canada's coast-to-coast electronics trade shows — operated by Electronic Products & Technology (EP&T), Canada's leading electronics website. EPTECH covers a very broad spectrum of the electronics industry showcasing innovative products including test and measurement, wear-ables, prototyping, robotics, engineering and connectivity.
EPTech Vancouver (Burnaby) takes place on June 2nd at Marriott Element Metrotown. Here we will be accompanied by our rep, Ernesto Provenzano of Comtree Inc.
Later on in the year we'll be at SMTA Guadalajara Expo September and SMTA International Expo. Our other two EPTech shows for this year are Mississauga and Calgary on 13th and 19th October.
We will have a desktop AOI system present for the Mississauga and Calgary shows to showcase the robust and precise nature of our low-cost desktop systems, as well as highlight our ability to inspect through hole topside component and bottom side solder fillets. The Vancouver show will showcase the same system using our offline programming software.
Here is our complete Americas show agenda.
Add the dates to your diary!
SMTA Capital Expo, Maryland 24 May
EPTech Vancouver (Burnaby) 2 June
SMTA Guadalajara Expo 22 – 23 September
EPTech Mississauga 13 October
EPTech Calgary 19 October
SMTA International Expo 2 – 3 November
We do hope that you'll come along and see us and witness our range of AOI systems providing fast, accurate and reliable inspection solutions!