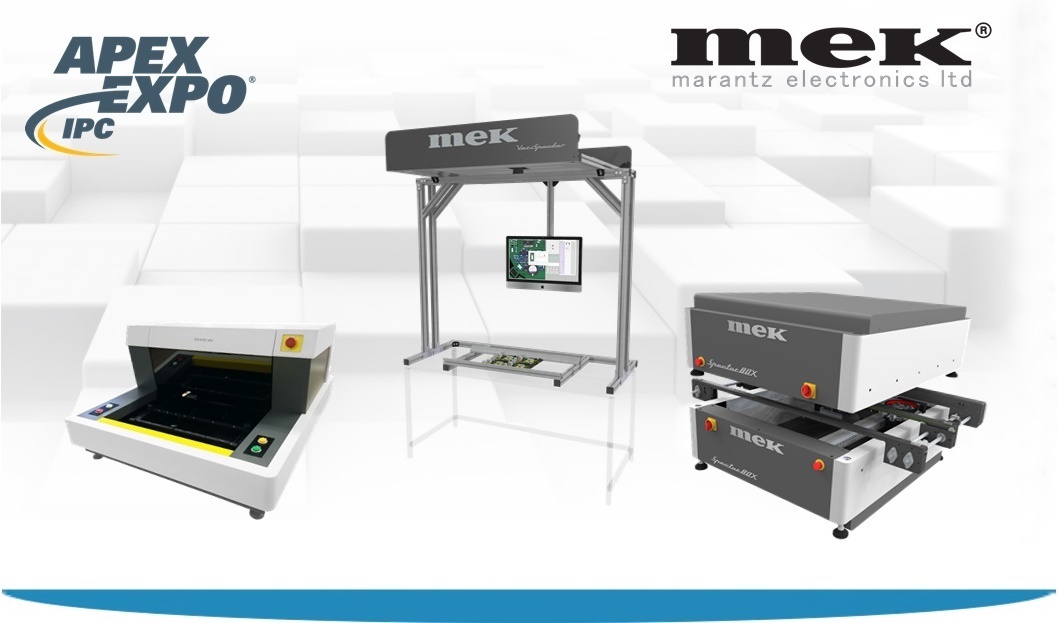 This week, Mek staff are preparing for the trip to San Diego to participate in the upcoming IPC APEX which will  take place February 25-27 at the San Diego Convention Center. We're excited to be presenting a range of THT AOI, SMT AOI & manual assembly AOI systems for every step of your manufacturing processes on Booth 2725.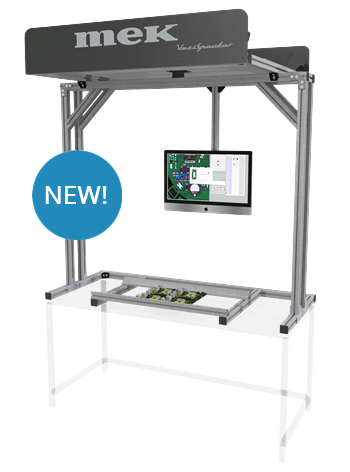 For those looking for visual inspection at manual and semi-automated SMD and THT work stations, the new Mek VeriSpector Assembly Station AOI allows manufacturers to perform real time assembly and placement inspection and prevent defects before they move into line and onto the next process. This instant feedback to operators helps eliminate the risk of failures and increase the quality and effectiveness of manual and semi-automatic manufacturing processes, delivering significant yield improvements. Although optimized for PCB Assembly tasks, the system is also ideal for use in other disciplines.
---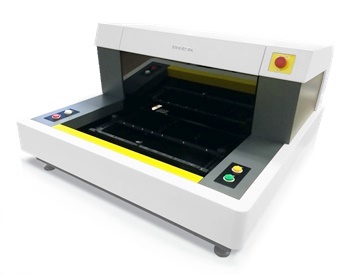 Also being demonstrated at the show is the desktop AOI iSpector JDz 350, our entry-level AOIsystem which delivers the fastest return on investment for EMS customers that seek optical flexibility, easy programming & usage and the highest inspection performance guarantees. The iSpector JDz AOI systems feature a 5 megapixel camera. In combination with coaxial lighting and the 3D meniscus profile, the machines can inspect whether a PCB has good solder, no solder, lack of solder or excess solder for both SMT and THT solder joints, by its meniscus profiling algorithms. A Z-axis enables inspection of objects at different height levels and can move the complete inspection head, including the coaxial lighting system, resulting in a large Field of View of 36.0mm x 30.0mm and 15µ resolution.
---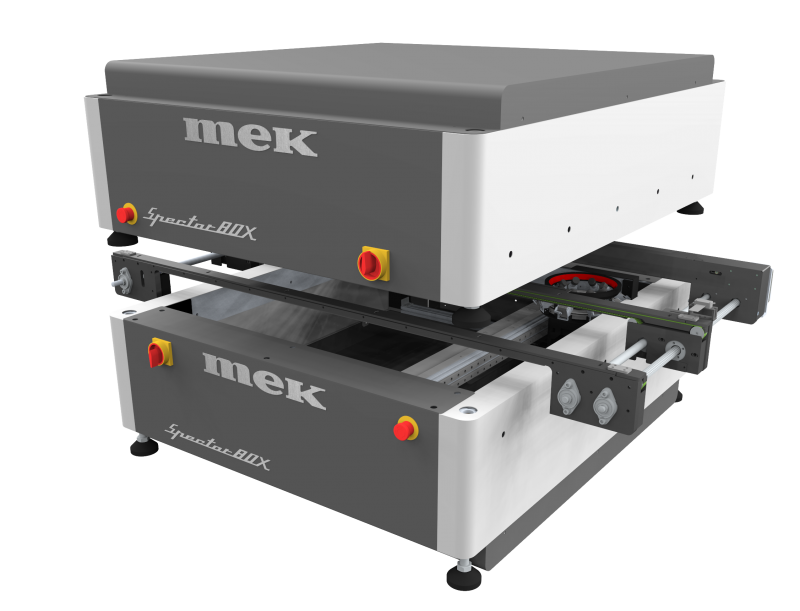 Completing the line-up of inspection solutions on the booth is the modular SpectorBOX AOI system. The SpectorBOX module for self or 3rd party integration is uniquely engineered to accommodate solder frames on return and/or feed conveyors. The system allows inspection of bottom side, top side, simultaneous dual side inspection or conformal coating inspection, deploying up to 18 cameras, Z axis positioning and autofocus. SpectorBOX GTAz Bottom-Up AOI is optimized for the inspection of THT solder joints to identify defects such as presence/absence of solder, wetting problems, meniscus shape, pin insertion problems, bridges. Defect review is operator friendly with automated 9-image microscopic presentation for classification and repair. SpectorBOX JUz CCI is the ultimate solution for conformal coating inspection. It can be used after manual spray, automatic spray and dip coating applications. The system is able to provide coating defect detection covering the components and around the components. Bubbles and other contaminations can also be detected. The Nutek Main Frame allows easy integration of one or two SpectorBOX modular AOI systems into the production line. On single or dual level conveyers.
---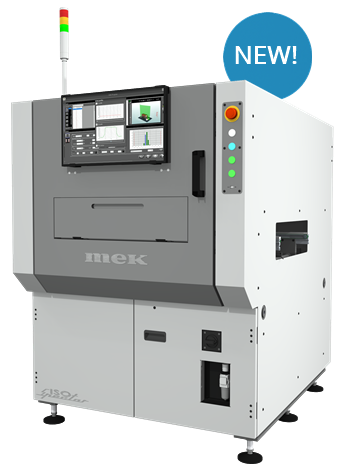 The ISO-Spector M2 is a new full 3D AOI system with Artificial Intelligence for high-end electronics assembly. A true, full range, no compromises, exceptionally fast to program full 3D AOI. Visit our booth to take part in a remote demonstration where we'll run through the easy offline programming and outline all the ground-breaking features & capabilities of our flagship AOI system.
For more information on Mek and the entire range of products visit us at booth 2725, where we can discuss your application requirements.