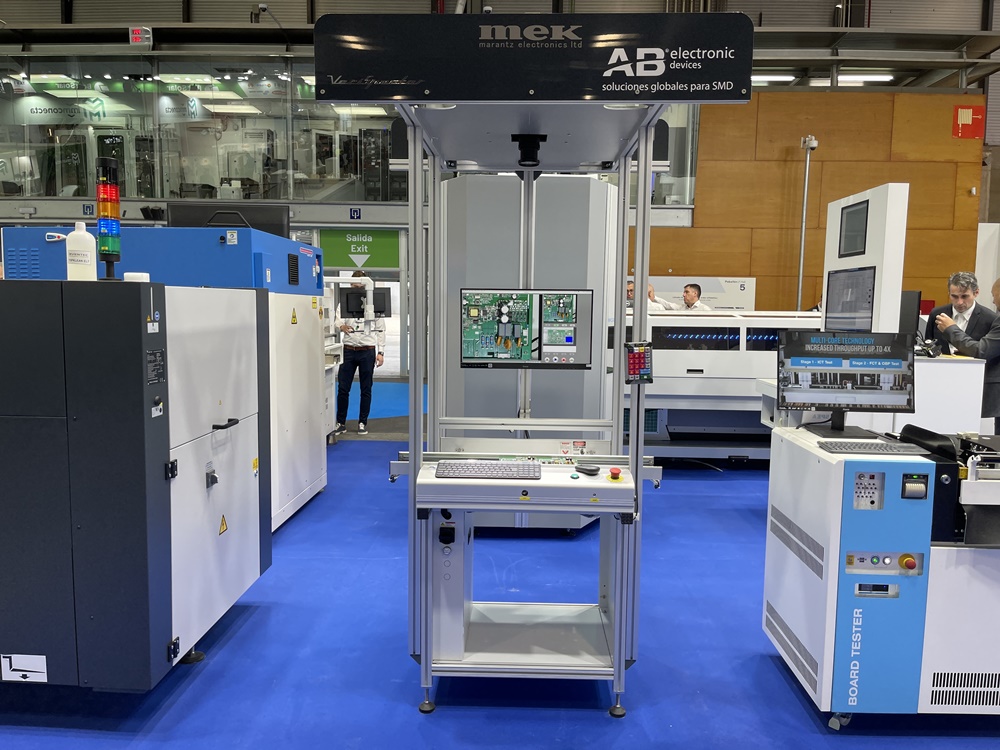 This week you'll be able to find us at MATELEC 2022 in Madrid.  Matelec is one of the largest events for the electronic, electrical and telecommunications industry in southern Europe, and brings together over 1,600 companies from almost 100 countries. We are here together with one of our Sales Channel Partners, AB Electronics – located in Hall 5, Booth #5C01. Matelec is a four-day event, finishing on Friday 18th of November 2022. Our experts at the fair are waiting to answer all your questions about AOI processes and our products.
This year, Mek is showcasing the powerful PowerSpector benchtop AOI for the reliable inspection of both SMT and THT component bodies for presence/absence, type, polarity, offset, text, colours etc. and components solder fillets for excessive, insufficient, no solder, shorts & lifted leads. The systems are suitable for use in pre-reflow, post-reflow, post-wave and post-selective soldering, and can also be used for 2D solder paste inspection and first article inspection.
We are also displaying an integrated version of the VeriSpector AOI. Mek VeriSpector is a low-cost assembly station AOI for use on manual and semi-automated SMD and THT assembly lines. The new solution for its integration is made by AB Electronic Devices for the Spanish market & allows manufacturers to integrate the VeriSpector system with existing conveyors. Demand in Spain is high for pre-soldering THT components inspection so we have very high expectations of this new integrated solution here at the show and going forward into 2023.
We hope that you'll be able to visit the show this week and are looking forward to meeting you in Hall 5 – Booth 5C01.