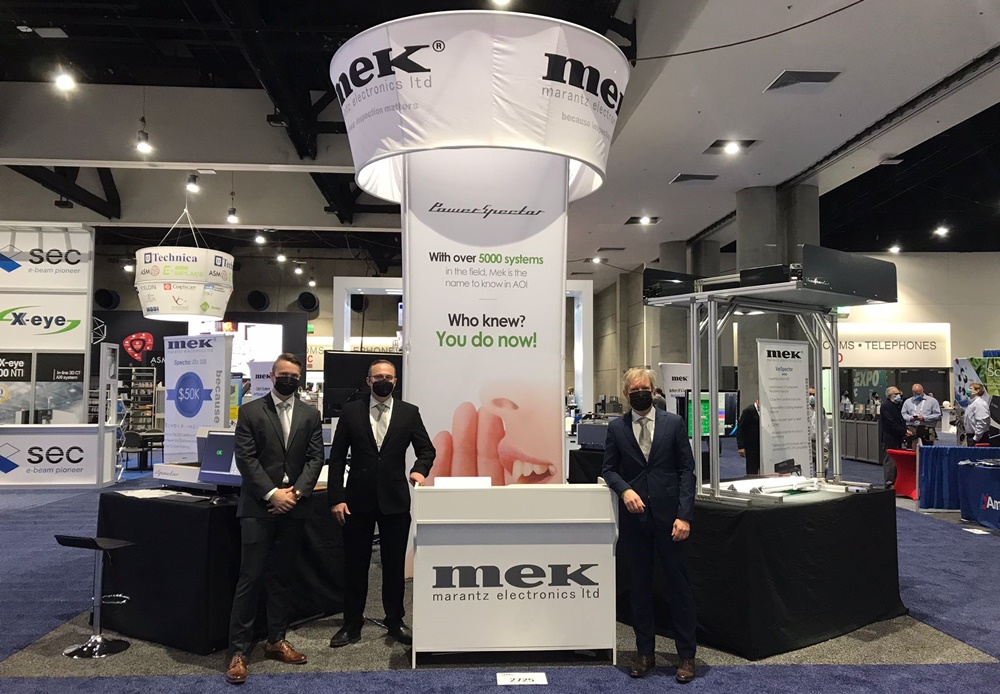 This year's IPC Apex Expo which took place a few weeks ago, 25 – 27 January, in San Diego provided the electronics assembly industry with its first live networking opportunity of the year. Organizers have announced that the exhibition saw 282 exhibitors and over 3,600 visitors attend.
IPC commented "From revolutionary innovations displayed on the show floor to expert insights conveyed in technical conference sessions, professional development courses and standards development committee meetings, IPC Apex Expo 2022 provided the education and networking connections that helped 3,647 visitors address today's business challenges and prepare for their factories of future,".
Here at Mek we can confirm that we had a great show. Attendance was lighter than in some previous years, as had been anticipated, but our stand visitors were enthusiastic, and we collected some top quality leads. It was a fantastic opportunity to meet with customers & prospects and we were reunited with many of our reps for the first time since Covid 19 began. In fact, we successfully signed an agreement with a brand-new representative.
We showcased several of our innovative AOI equipment solutions after a two-year break. For the first time manufacturers in the US were able to see our manual assembly station AOI, Verispector, in action. And the automated programming demonstrations on our ISO-Spector M2 full 3D AOI were exceptionally well received.
All in all, considering the circumstances, the show was a resounding success and kicked the year off in a way that we all hope continues.