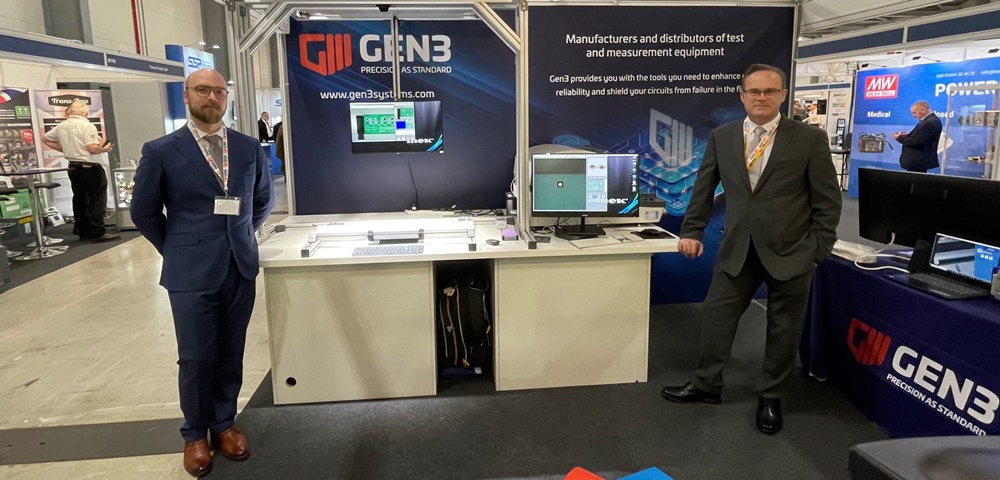 The 2022 calendar of Mek events continued a couple of weeks ago with Southern Manufacturing & Electronics, which took place from the 8th to the 10th February at the Farnborough International Conference Centre.
Southern Manufacturing is the largest regional show dedicated to subcontract engineering, and up to the forced cancellation in 2021, this event is one that had grown and blossomed in recent years into a key show for the UK electronics manufacturing industry. And it definitely bounced back for 2022, enjoying a good attendance from both visitors and exhibitors.
On the Gen 3 booth, Mek enjoyed much interest in our newly released, low-budget, Manual Assembly AOI: VeriSpector. Many new and existing MEK AOI customers were interested in integrating VeriSpector into their manual THT assembly lines.
It was great to see lots of familiar faces as well as new ones, with many reporting a positive outlook going into 2022 and very optimistic about improving economic conditions. The show proved itself to be a great UK event and one which we will look forward to next year.